Hiring in 2022? Three Smart Reasons to Exhibit at a Job Fair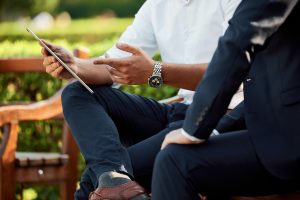 For the past two decades, employers have recognized the ease and value of using online job banks and career centers to find talent. In fact, according to their website, Indeed.com has over 250 million unique visitors to their site every month. While there's no denying the opportunities available to employers using online job sites, in-person job fairs offer employers additional value that is not available through online posting alone.
Here are three excellent reasons why exhibiting at a job fair should be given serious consideration as part of any regional talent search.
In-person job fairs offer employers the opportunity to meet dozens of prospective candidates in-person within a few hours' time. The job fair host has very likely invested time and budget into marketing the event, which should generate some traffic to your table or booth. Employers can screen candidates, offer on-the-spot interviews and collect resumes.
Conversations with job seekers can provide enlightening insight, feedback and leads, even when the prospective candidate doesn't meet the employer's needs. If the company or position is not the right fit, the job seeker may share the opportunity with a friend or colleague.
Job fair exhibitors have the opportunity to meet and network with other employers at these events. One exhibitor at a recent Chamber job fair shared that her ability to engage other employers during the event added unexpected value to her exhibitor experience.
The Chamber of Commerce for Greater Montgomery County is hosting a Job Fair on Feb. 24, 2022 at The Plymouth Meeting Mall in Plymouth Meeting, PA. Visit www.chambergmc.org to reserve your table.
Additional reading:
Job fair recruitment: A planning guide for employers | Workable
https://www.aharecruitingexperts.com/employers-benefit-job-fairs/#:~:text=The%20thing%20about%20job%20fairs,4%20to%205%2Dhour%20event
https://smallbusiness.chron.com/job-fair-benefit-companies-37963.html