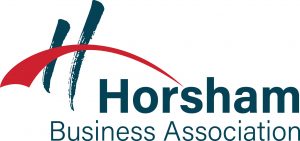 Powering Growth and Collaboration in Greater Montgomery County
The Horsham Business Association (HBA), established by the Chamber of Commerce for Greater Montgomery, is a new program aimed at fostering growth, innovation, and collaboration among businesses in the Horsham community and throughout the Greater Montgomery County area.
The Horsham Business Association will serve as a dynamic platform for local businesses, entrepreneurs, and professionals to connect, exchange ideas, and collectively contribute to the economic development of the region. By leveraging the Chamber of Commerce's vast network, resources, and expertise, the HBA will facilitate valuable opportunities for networking, education, and advocacy, ultimately empowering businesses to thrive in a competitive marketplace.  
Horsham Business Association is dedicated to creating a dynamic and competitive business climate across Montgomery County and to help set your company in a position for growth and expansion.
When you invest in membership, you will get access to:
– Networking, educational and community events
– The Chamber marketing channels
– The Chamber's expanded geographic service areas
– Local and regional business advocacy
– Full portfolio of programs and services through The Chamber
The HBA Advisory Committee assists the Chamber in developing services and programs that will meet the needs of Horsham businesses.
Larry Burns, Horsham Township
Mike Coakley, Kreischer Miller
Ryan Stillwell, Stillwell Risk Partners LLC
Fabio Vitali, Sofidel America Corp