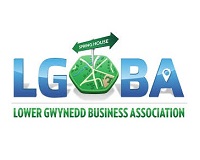 The Lower Gwynedd Business Association (LGBA) was formed in 2012 with the mission to spread awareness to local residents about the diversity of businesses serving the township. The association was committed to the growth and success of the business community and in collaboration with the township strived to create a thriving and attractive destination for potential new businesses.  The group was under the leadership of a volunteer board, which organized monthly meetings to discuss opportunities to unite local businesses to strengthen the vibrant and growing community.
In 2014, the Chamber of Commerce for Greater Montgomery County and the LGBA signed a chapter agreement whereby the two organizations would host joint networking and educational programs.  In addition, the Chamber offered LGBA businesses a broader audience for networking and promotional opportunities.
In December, 2022 the LGBA Board agreed to transfer the assets of the organization to the Chamber. With over 100 years in serving the local business community with programs, events and advocacy initiatives, the Chamber is uniquely positioned to facilitate a climate for networking and business development as well as to provide resources and support to help Lower Gwynedd businesses grow.
LGBA is a membership association, open exclusively to businesses located within Lower Gwynedd Township. The following services and benefits are included in the annual fee:
Networking and educational events
LGBA Directory of members
Social media promotion
Local and regional business advocacy
Access to full portfolio of programs and services through the Chamber*
*Chamber membership required to receive full benefits
Contact the Chamber to join the Lower Gwynedd Business Assocation.
The LGBA Advisory Council assists the Chamber in developing the types of programs that are beneficial to the Lower Gwynedd businesses.
Karleigh Burns, Spring House Tavern
Claine Crew, Ambler Area YMCA
Jane King, Valleygreen Flowers & Gifts
Janine Martin, Lower Gwynedd Board Supervisor
Regina O'Keefe, Herbein & Company, Inc.
Denise Sabia, Harth Builders
Maggie Simpson, Station Partners
Lana Waibel, Nova Cosmetic Dentistry