Three Great Reasons to Use an Off-site Conference Space for Your Next Meeting
Whether your office environment is in-person, remote, or a combination of the two, your occasional use of an external conference room for team events or meetings can be a welcome, affordable, and much-needed change. Here are three reasons why renting a conference space is a good idea for your company.
     Visiting an external location offers your staff and visitors a change of environment and ambiance, which may be particularly helpful if you're scheduling a planning session, retreat or other meeting that requires creativity and focus. A new venue with limited noise and distractions may lead to insightful brainstorms, creative solutions, and easy collaboration.
    A rented conference room may be the solution to your training, networking or other events that are simply too large to fit in your existing office space (or non-existent if you are fully remote). With amenities like coffee, water and easy access to catering often included with your package, you can focus on the content of your meetings and the experience of your attendees.
A rented conference space will likely offer the latest technology either included with your space rental fee or as an affordable add-on to enhance your meetings, seminars, or other gatherings. Conference room technology will enable you to offer a seamless live and/or hybrid presentation or interview prospective employees remotely, with high-quality, professional equipment.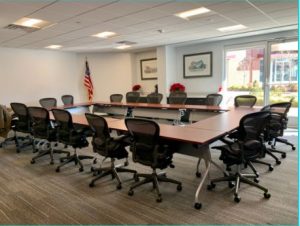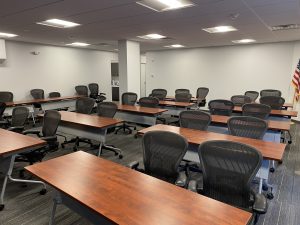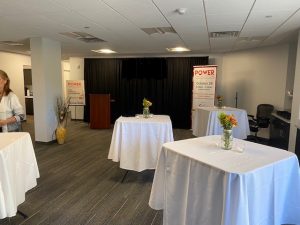 The Chamber of Commerce for Greater Montgomery County has a conference room available for rental in Lansdale, PA. The space can be set in a boardroom, classroom, theater or learning pod style. Visit chambergmc.org/rental for information. See images below.
Additional reading:
https://wizuworkspace.com/top-benefits-of-using-a-meeting-room/#:~:text=Focus%3A%20a%20conference%20room%
https://ballantyneexecutivesuites.com/the-benefits-of-a-professional-meeting-room/