The Chamber Launches Made in Montco to Highlight Local Manufacturers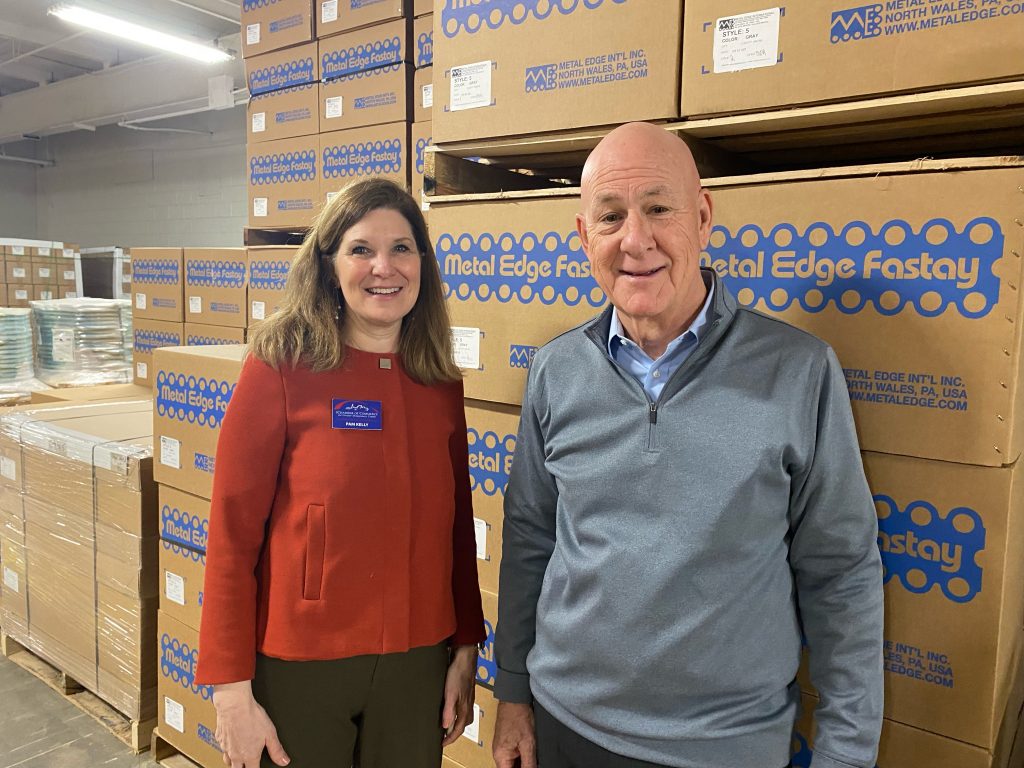 With a plethora of unique manufacturing businesses in Montgomery County, the Chamber is offering a look at these organizations from behind the scenes. Made in Montco is a new program designed to highlight the diverse array of products being manufactured and distributed locally, nationally and throughout the world.
There are 1020 manufacturers in the county alone, and Montco has the highest number of manufacturing jobs in Pennsylvania. The industry is the third largest occupation for employment in Montgomery County, with 50 thousand employees accounting for 9.5% of the county's workforce. It is also home to Merck & Co., the largest manufacturer in Pa.
Made in Montco brings awareness to the advantages of having and growing local manufacturing companies, by shining a light on the oftentimes very niche markets they serve, as well as the overarching growth they produce in their communities. The program runs every other month and is open to Chamber members as well as nonmembers. Participants are able to network over a light breakfast before taking a tour of the facility.
There have been two Made in Montco events so far, with a third coming up on June 22, 2022.
The first stop on the Made in Montco tour, featured Metal Edge International in North Wales, Pa. They are packaging industry leaders serving local, national and multinational companies. If you have ever wondered where the metal edge on your kitchen foil, plastic wrap or parchment paper came from, Metal Edge is likely the source.
The next stop on the Made in Montco tour was at Lynn Electronics, also located in North Wales. Lynn is a manufacturer both locally and globally for electronic cables and telecommunication equipment, and is one of the only cable assembly houses in the U.S. The employees at Lynn carefully hand assemble their cables day in and day out, a process that can not currently be replicated by machines.
In June, the program will continue at AlphaGraphics Lansdale, a company that describes themselves as "marketers and designers who happen to be expert printers." Anything you can dream up can be printed at AlphaGraphics.
The influence that these manufacturers have on their immediate surroundings and globally is something to take note of, and is a lesson on how greater impacts can be found right in our own backyards.