Lower Gwynedd Business Association is Back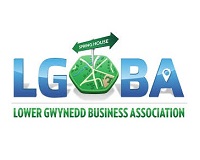 The Chamber of Commerce for Greater Montgomery County (The Chamber) has a long history of supporting businesses in the Montgomery County area.  It began by providing support to local businesses in Lansdale and has since grown to become the largest business organization in Montgomery County, with over 700 members across a wide geographic territory.
One of the areas within its service area is Lower Gwynedd Township, which is a thriving community comprising residential, commercial, and industrial zones. Lower Gwynedd Township is home to businesses of various sizes, including notable employers such as the Wissahickon School District and Gwynedd Mercy University. In 2012, a group of businesses in the township came together to form the Lower Gwynedd Business Association (LGBA) with the aim of promoting the diversity of local businesses and attracting new ones. The LGBA, in collaboration with the township, worked towards creating a vibrant and appealing destination for potential businesses. The association was led by a volunteer board that organized monthly meetings to discuss opportunities for strengthening the business community.
In 2014, The Chamber and LGBA signed a chapter agreement to host joint networking and educational programs, recognizing the value of collaboration between the two organizations. Recently, the LGBA Board decided to transfer its assets to The Chamber, leveraging the Chamber's extensive experience of over a century in serving the local business community with various programs, events, and advocacy initiatives. With its established presence and resources, The Chamber is uniquely positioned to foster networking, business development, and provide support to help Lower Gwynedd businesses thrive and grow.
To drive the revitalization of LGBA, a group of Lower Gwynedd businesses and Janine Martin (Board Supervisor), will serve as advisors to The Chamber. This collaboration aims to create opportunities for businesses to flourish while enriching the community. Janine Martin, speaking on behalf of the Lower Gwynedd Board of Supervisors, expressed excitement about working with The Chamber to continue the growth of the township. Lower Gwynedd has become a highly desirable location in Montgomery County, and through this partnership with The Chamber and local businesses, they aim to build upon that success.