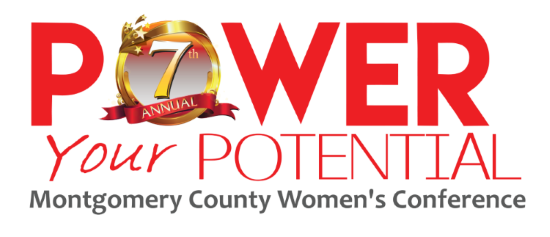 Power Your Potential is an annual networking & educational conference featuring an inspirational keynote and influential Power Session presenters. 
This regional conference brings together women from all levels to collaborate and inspire for success. The 2022 conference will be held in-person and there will be a pre-conference social for attendees to network and meet conference speakers.
7th Annual Power Your Potential Women's Conference
Thursday, October 27, 2022
8:00 a.m. to 3:00 p.m.
In-person Event | Conference Fee: $150
Power Your Potential Women's Conference and Connections is now available as a yearly subscription with expanded programming and opportunities to connect with professional women throughout the region.
The series subscription includes:
4 virtual discussion and networking events held on May 24th, June 29th, September 27th, and November*
Pre-conference social networking event on October 13th (in-person)
7th annual full day conference on October 27th (in-person)
*You may also register for individual virtual discussions for $25 each per session
Morning Keynote Speaker: Nydia Han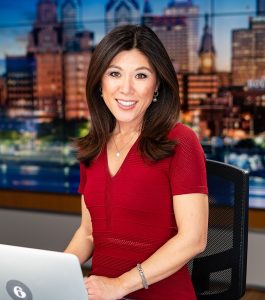 Nydia Han is an Emmy award winning television journalist. She co-anchors Action News Sundays and is the station's consumer investigative reporter. She gets real results for Action News viewers by troubleshooting issues and exposing scams as well as dangerous products. Nydia is also committed to using her platform to uplift, empower, and give voice to traditionally underrepresented, marginalized groups.
She is a TEDx speaker and creator of #ThisIsAmerica, a provocative three-part 6abc documentary series about racism and the diverse American experience. She has also appeared on ABC News Live and 20/20. Nydia is the recipient of the Pearl S. Buck International Woman of Influence award, Inspire Award from the National Association of Asian American Professionals, and Global Voice Award from the World Woman Summit. She was also named "Outstanding Ally" of Diversity and Inclusion by the Philadelphia Inquirer.
She graduated from the Medill School of Journalism at Northwestern University and her career has taken her to television stations in Idaho, Oklahoma City, and Texas. Nydia is on the community advisory board for the Asian American Women's Coalition. She is also passionate about raising awareness and desperately needed funds for lung cancer research in memory of her mother.
Woman of Excellence Honoree: Dr. Ala Stanford
Dr. Ala Stanford was appointed Region III Director of the U.S. Department of Health and Human Services by President Biden in April 2022, overseeing Children Youth and Families, Federally Qualified Health Centers, Office of Disabilities and Early Childhood Education. Region III includes Pennsylvania, Delaware, Virginia, West Virginia, Maryland and the District of Columbia.
Dr. Stanford gained national recognition during the COVID19 pandemic using the infrastructure of her pediatric surgery practice to create a grassroots organization to focus on testing, contact tracing and vaccination in communities devoid of access to care and resources. Her focus on the most vulnerable populations disproportionately impacted by COVID19 saved lives. In addition to opening a Center for Health Equity to improve health outcomes in communities with the lowest life expectancy, her organization was responsible for providing nearly 100,000 COVID-19 tests and vaccinations.
Dr. Stanford is a practicing physician for over 25 years. She is a member of the Philadelphia Board of Health, Philadelphia Department of Health COVID19 advisory board, a trusted national leader and public health advocate. As Regional Director, Dr. Stanford's priorities focus on health equity, COVID19 recovery and response, maternal health, opioid abuse and prevention and mental wellness; in addition to other public health concerns of our nation and those that specifically impact Region III.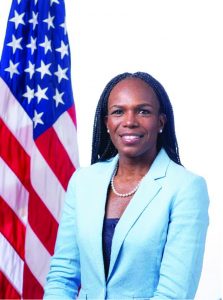 Honorary Chair: Dr. Victoria Bastecki Perez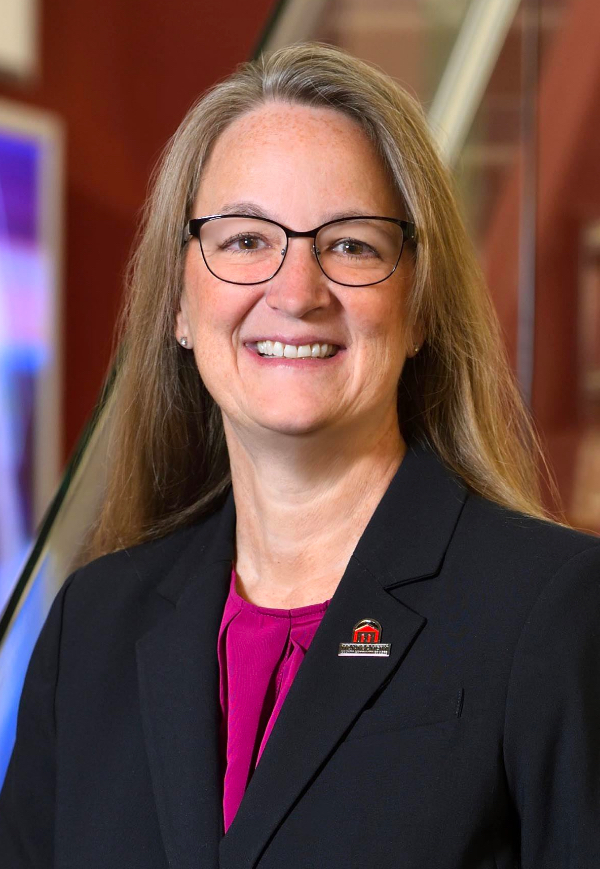 Dr. Victoria L. Bastecki-Perez became the sixth President of Montgomery County Community College in May 2020. As the leader of the institution, Dr. Bastecki-Perez relies on her decades-long career in academia to guide every aspect of student life, faculty involvement, community engagement, administrative efforts, and academic excellence that take place at the College and in the surrounding communities every day.
For nearly 25 years, Dr. Bastecki-Perez has dedicated herself to serving Montgomery County Community College. Today, she is focused on further solidifying the College's status as a premier community college by elevating all aspects of the student experience, increasing access and retention initiatives, and providing students with the tools, guidance, and resources they need to thrive in pursuit of their academic goals. She has a clear strategic vision for how to lead the College, an uncanny ability to unify the campus community, and a keen eye for improving the financial stability and sustainability of the organization.
Dr. Bastecki-Perez is a first-generation college graduate in her family. This experience has taught her the transformative impact a quality education can have on an individual's life and has greatly influenced her academic and leadership journey. Dr. Bastecki-Perez has since committed herself to expand academic equity and inclusiveness in the name of providing others with a similar life-altering opportunity.
Afternoon Keynote Speaker: Beth Allen
Beth Allen is the founder of HIP Chicks (Home Improvement Project Chicks), a DIY resource for women.  She empowers women to be Smart, Capable and Confident as homeowners and beyond. Beth is a DIY expert, speaker, RN and licensed contractor. She has been featured on TV over 100 times, including a guest appearance on Rachael Ray.
Her DIY YouTube Channel has over 3 Million views and gives homeowners tips to save them money, stress and time. She is the author of Flush the Fear: A DIY Guide to Eliminating Fear, Anxiety and Negative Crap from Your Life which guides women to use a metaphorical toolbox to let go of fear and negativity so they can live their best lives.
She is also the founder of Be Your Own HandyWoman, the only online DIY school for women. In the program she teaches women DIY basics through private mentoring and virtual learning. As an RN and family caregiver, she uses her expertise to educate families at The Forgotten Caregiver about dementia to give them the tools to navigate their loved one's care with grace and compassion.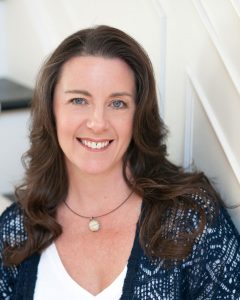 Power Session #1 (choose one)
How to Network When You're Too Busy To Network Presented By Christine Cicio
Finding Your Hero Within By Exploring Choice, Chance and Change Presented By Susan Redding
M.O.M. (Mind Our Mind) Help Needed A.S.A.P! Presented By Dr. Kathleen E. Walls
The Power of Belonging Presented By Alvina Peat
Power Session #2 (choose one)
Awareness is Power: What You Need to Know About Breast Cancer Presented By Dr. Kristin Brell
The WAIT Loss Process: Letting Go of Procrastination Presented By Karen Auld
Widow, Wisdom, and Wealth™:  Taking Control - Financial Strategies for Women Presented By Donna Kendrick
The Good, The Bad, The Uncertain: Work in a Post-Pandemic Future Presented By Theresa Hummel-Krallinger, Valerie Higgins, April Kimble & Susan McMenamin
Power Session #1 Presenters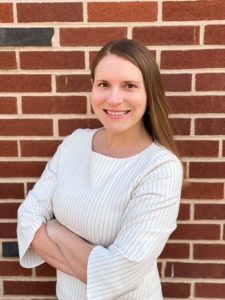 Christine Cicio
Director of Continuing Education, Penn State Abington
Read more about Christine Cicio Here.
How to Network When You Don't Have Time to Network
Networking is a skill worth building as it is an essential element of career success. But what happens when you can't find the time to network? How has the pandemic changed our approach to networking? Join this session to learn strategies on how you can integrate networking seamlessly into your day-to-day life so that you can enjoy the benefits of growing your network. Practice the tips you learn in this session throughout the conference!
Help Christine gather more information about Networking by filling out this Networking Survey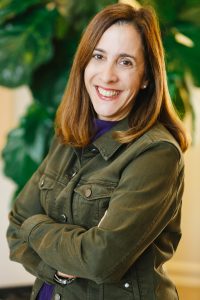 Susan Redding
Learning & Development Manager, Greenphire
Read more about Susan Redding Here.
Finding Your Hero Within By Exploring Choice, Chance and Change
In this session, you will engage in various interactive exercises to discover how to activate your passion, your purpose, and your potential. We will explore ways to H-HOLD yourself Accountable, examine the ways that E- EMOTIONS matter, discover how you can R-RAMP yourself where you need to be most successful and learn how to O-ORGANIZE your day to fill your cup and be most successful.
We will explore how to step out of your comfort zone at times, learn to recognize that you do have a CHOICE, you can take CHANCES that can lead to significant powerful and very personal CHANGES. You will leave with a booklet full of exercises to continue your journey after the session. 
Dr. Kathleen E. Walls
Owner & Founder, G.R.E.A.T.E.S.T. Counseling & Consulting
Read more about Dr. Kathleen Walls Here.
M.O.M. (Mind Our Mind) Help Needed A.S.A.P!
During this Power Hour with Dr. Kathleen E. Walls, participants will examine and discuss the impact of COVID-19, world events and everyday living on our overall health, well-being, and relationships...especially the relationship with ourselves.
Objectives:
-Examine and challenge Mental Health Myths
-Learn about the brain and body's natural physiological response to stress
-Explore the concept of life balance
-Learn and practice Self-Care Strategies
-Create an Individualized Self Care Plan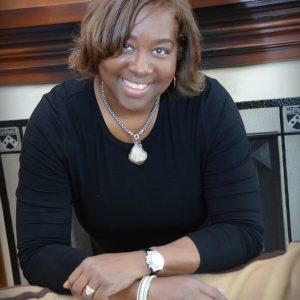 Alvina Peat
Owner & Founder, Williamspeat Associates
Read more about Alvina Peat Here.
The Power of Belonging
Knowing that our colleagues, employees and customers are a melting pot of backgrounds (race, ethnicity, gender) and abilities (physical, mental) how can we better understand and appreciate our differences in order to all belong?
Power Session #2 Presenters
Dr. Kristin Brill
Enterprise Director of Breast Oncology, Sidney Kimmel Cancer Center
Read more about Dr. Kristin Brill Here.
Awareness is Power: What You Need to Know About Breast Cancer
Breast cancer is the 2nd most commonly diagnosed cancer in women, with 1:8 getting invasive disease in their lifetime.  During breast cancer awareness month learn about screening, diagnosis and the general approach to managing early state disease.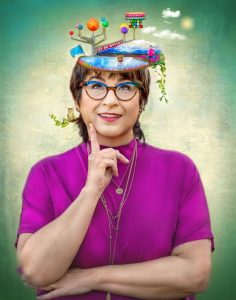 Karen Auld
Founder, Sustainable Soul Movement
Read more about Karen Auld Here.
The WAIT Loss Process: Letting Go of Procrastination
Do you consider yourself a procrastinator? Do you wait till the last minute when working on a project? Do you turn things over and over in your mind and never start? Does this leave you feeling stuck, rushed and stressed? Explore why you procrastinate in this fun yet pragmatic workshop with Certified Success Coach, Karen C. Auld. Karen will teach you her signature WAIT Loss process.
You'll learn how to:
-  release the heaviness that comes when we label ourselves a procrastinator
- set goals that feel good
- and release your big BUT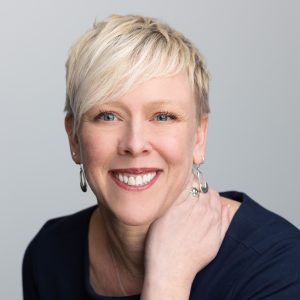 Donna Kendrick
Founder, Sephton Financial LLC
Read more about Donna Kendrick Here.
Taking Control: Financial Strategies for Women
Donna Kendrick will never forget that "Omgosh, what just happened?!?!" moment when she discovered her husband Greg passed away suddenly in November 2013. During her time of grieving Donna quickly realized that she had stepped into a new role overnight, one where she had to take control of her family's finances in order to keep life consistent for her and her kids. Now Donna has made it her life's work to help others navigate their own financial decisions.
Donna will discuss:
-Rainy days
-Facing life's challenges with confidence
-Addressing insurance and estate issues
-Getting your financial house in order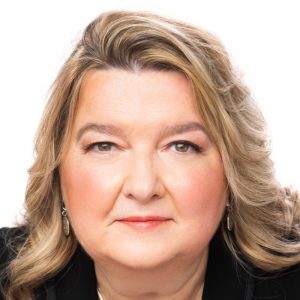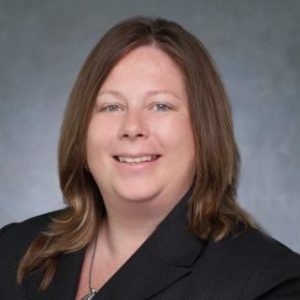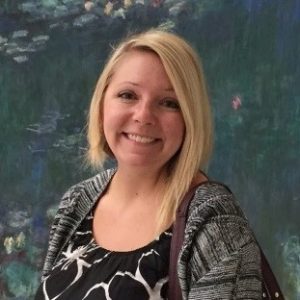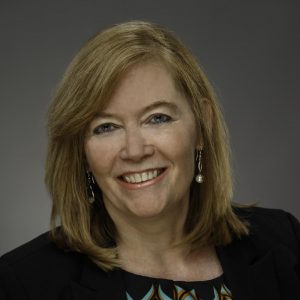 Read more about Theresa, Valerie, April and Susan. 
The Good, The Bad, The Uncertain: Work in a Post-Pandemic Future
In this highly interactive program, facilitated by culture maven and Emmy award winning comedian, Theresa HK, hear from the president and managing director of a pharmaceutical technology company, a Sr. VP of HR for a senior living center, and a Sr. Manager of Communications in an IT services and consulting company, for a rich conversation around the "new world of work." Discuss what has changed since March of 2020: the challenges, some advantages, and ideas for creating an engaging workplace that will attract and maintain talent.  We'll also share what employees can do to make the most of the revamped world of work. Expect to get involved in the conversation!