Conference Room Space for Rent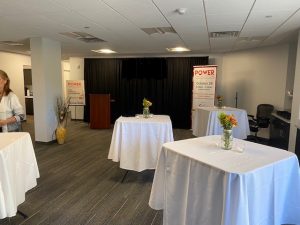 Networking/Social Style (up to 50 people)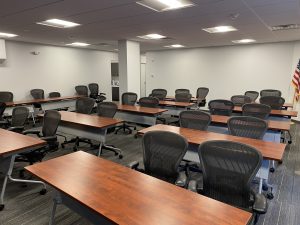 Classroom/Training Style (up to 30 people)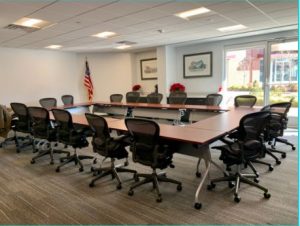 Boardroom Style (up to 20 people)
Looking to host a beautifully designed, innovative space? The Chamber has you covered! Our conference
room rentals are perfect for a variety of gatherings up to 50 people.
Schedule your next team meeting, set up interviews or host an online webinar, while taking advantage
of great amenities.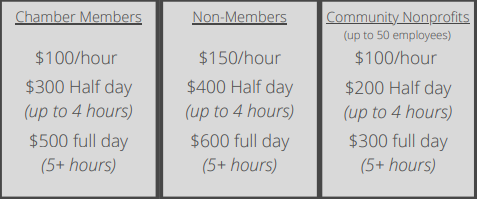 Features: 
WiFi
75" UHD LED TV with HDMI capability
Zoom video conferencing
Cell phone/tablet charging station
Flip Chart with markers/easle
Podium
Bottled water, coffee/tea is included. Local catering options can be provided upon request.
Rental Hours: 8:00am- 5:00pm (Monday- Friday). For evening and weekend rentals, contact The Chamber for details.
Contact Information: info@chambergmc.org | 215-362-9200