Pamela A. Kelly  |  President & CEO
Pam Kelly brings more than 25 years of sales, marketing and management experience to the position of President/CEO of The Chamber of Commerce for Greater Montgomery County.  Prior to this position, she was the Executive Director of the Guilford (CT) Chamber of Commerce.  In addition to her work with the Chambers, her experience includes directing two regional member-based service organizations as well as district and vice president sales positions for national healthcare entities.
Pam earned s a BS in Pharmacy from The Philadelphia College of Pharmacy & Science (now University of the Sciences) along with graduate credits in marketing from Fordham University. She holds a Certificate in Nonprofit Fundraising from LaSalle University, and a Masters from LaSalle in Nonprofit Leadership.
Pam serves on the Board of Directors for MontcoWorks; the Governing Board of Suburban Community Hospital; the Sidney Kimmel Cancer Center Community Advisory Board, and the Methacton School District Advisory Board.
Kim Nguyen  |  Vice President,  Member Services
Kim has more than 20 years of experience providing a wide variety of marketing and communications support to professional services firms.  She has managed marketing initiatives including e-marketing, media management, public relations, collateral development, direct mail, business seminars, and branding.  In addition, Kim's sales support experience includes development of proposals and sales presentations, and competitive analysis and target account research. Kim has served in a range of B2B sectors, including financial services, insurance, legal and technology.  Kim is a member of the Blue Bell Rotary.
Wendy Custer  |  Member Relations Manager
Before joining the Chamber staff, Wendy worked for the MidAdlantic Employers' Association.  She has over 15 years of membership experience in a non-profit organization that serves as a successful foundation for her role as the Chamber's Membership Relations Manager.  Wendy enjoys sharing all of the benefits that the chamber offers with current and prospective members and is passionate about helping them succeed in their business and engaging them in their communities.
Wendy serves on the board of directors of The Partnership TMA.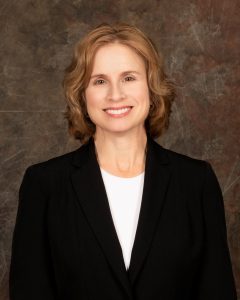 Linda Ryan | Program Manager
Linda is an experienced nonprofit and association management professional. Prior to joining the Chamber in February, 2020, she served as membership manager at the Pennsylvania Institute of CPAs and membership and education director at the Pennsylvania Apartment Association East. She holds the Certified Association Executive designation from the ASAE, as well as a Leadership Certificate from Penn State Malvern and a Nonprofit Management Certificate from Drexel Online. Linda enjoys all aspects of association management, from member relations and engagement to event management to marketing and promotion, and she thrives in a fast-paced, high-energy environment.
Carol Schultz  |  Events Assistant
Carol served as an Executive Assistant at Unisys. A Hatfield resident, she brings years of event experience including coordinating local Boy Scout events as well as for the A.M. Kulp Elementary School parent group. Carol has been a Chamber volunteer for the past several years, assisting with the implementation of the Annual Women's Conference as well as the golf outing.
A family of entrepreneurs, Carol and her husband have three sons.
Mary Griffith |  Administrator
Mary worked for the Harriet Carter organization for more than 30 years in a variety of roles, most recently in the company's Human Resources Department.  She has joined The Chamber to assist the Membership team.
Mary and her husband reside in Montgomery Township.  She is the proud mother of a son and daughter as well as several grandchildren.