The Great Resignation Propels New Business Growth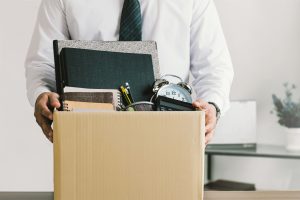 In an economic news release on January 4, 2022, the Labor Department reported there were 4.5 million individuals in November, 2021 who voluntarily quit their jobs. Now being referred to as "The Great Resignation," this exceptionally high number represents a shift in the economy where an increase in workers are leaving their companies and re-evaluating their priorities. Some individuals have left their careers to create a working environment that fits better into their lives, perhaps focusing on passion projects and launching their own companies.
Through September, Americans have filed a record 4 million applications to start new businesses in 2021, according to an analysis of Census data by the Economic Innovation Group (EIG). By comparison, in the years after the Great Recession fewer than 2 million new business applications were filed each year through September.
The highest rate of new business applications by those likely to hire workers is in industries that suffered the sharpest layoffs during the pandemic: restaurants and other hospitality businesses, followed by retail and health care, EIG found.
In response to increase in business startups the Chamber has created an innovative series entitled Business Foundation for Entrepreneurs.  This six week virtual interactive program covers topics needed to start a new business or propel an existing one forward. The Foundations faculty are local experts in marketing, legal issues, financials and business development. Membership in the Chamber is not required to participate.
More information on the program, speakers and registration can be found at chambergmc.org