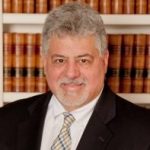 Welcome to the Chamber of Commerce for Greater Montgomery County. We are proud to be a dynamic resource for Montgomery County businesses. Offering networking, educational, business development and leadership opportunities throughout the county to more than 700 members, the Chamber is a leader in promoting the business interests of our members.
The last few years have been challenging for all, as we move forward the Chamber is uniquely positioned to champion the needs of our business community.
Any Chamber of Commerce is only as strong as its members. We strive to continue to build our membership base as we work to help our members succeed through the programs and events we offer. All current and prospective members are encouraged to get involved, join a group, attend an event, network, socialize, join us, be a part of what we have to offer. See how the Chamber can help your business grow.
As Chairman, I am thrilled to be working with a talented and energized staff along with a diverse board of directors that bring their individual and varied expertise from small or large businesses. Working together, with our members, I see a Chamber that is bigger, bolder and exciting; leading the way and creating a strong business community.
Thank you for taking the opportunity to learn more about us. Should you have any questions or comments, please contact us.
David C. Onorato, Esquire
Hladlk, Onorato & Federman, LLP