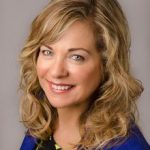 Welcome to The Chamber of Commerce for Greater Montgomery County, a resource and networking organization serving Montgomery County businesses. We have been serving our community since 1913 and currently cover a wide geographic area that includes many communities throughout the County from Skippack to Fort Washington. The Chamber is committed to offering valuable information and quality programs and services to the business community.
As an active chamber member for nineteen years; I am humbled to have been appointed to work with the Board of Directors to continue our Mission to promote and serve our member and our community.
Our goal is to promote the business interests of our community. A strong and stable membership base is the core foundation of any chamber. Our members represent all facets of a diverse business community.  We continue to promote inclusivity throughout all our activities.
As a proactive leader during a Pandemic, The Chamber continues to provide opportunities for regional businesses to connect virtually with one another and to serve our community at large. Our programming includes networking events, advocacy efforts, education, and social events.
During these historical times, the needs of our business community are greater and more complex than ever. Together we can get back to building a strong business climate. We are fortunate to have the support of a very involved Board of Directors, who serve on various chamber Committees and most importantly are active members.
Together we will work towards our common goal of creating a strong business community, which is key to a thriving region.
Again, we thank you for taking the opportunity to learn more about us. Should you have any questions or comments, please contact us.
Mary Griffith-Alfarano
Fulton Bank