There are several ways you can continue to support local businesses at a time when many have had to close their doors, have less staff on hand or are limiting their operations.
Like, Share and Comment - Through the power of social media, you can stay connected to local businesses. When you like, share and comment,  their posts have the ability to reach new customers who were not previously familiar with their business. Being seen by new people will help once they are back open.
Spread the Word - Many businesses are setting up online options such as live-streaming classes, webinars and delivery/pick up services.  Sharing these programs and offers on Instagram, Facebook and other social media sites will help our community stay engaged.
Buy a Gift Card - Purchase a gift card today to use later.  This will help businesses with some much needed cash flow to support themselves while their doors are closed. Many businesses allow you to purchase and receive gift cards virtually so you can shop from the safety of your home. View list of Chamber members with offers.
Use Delivery or Pickup Options - Treat yourself and your family to one of our many area restaurants through pickup or delivery service.  This gives you the option to either get out of the house for a few minutes or have something special delivered. View list of Chamber members with offers.
Leave a Review - Google your favorite business and write a review.  A Google review gives a business a credibility boost without having to spend money on advertising.
Shop Online - Many of the small businesses in our community have the ability for customers to order online.  This includes ordering from restaurants, pre-ordering products for pick up late or ordering gift cards.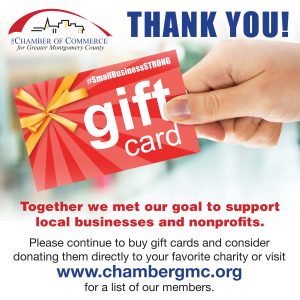 Nonprofit Organizations Need Your Help
Many of our community nonprofits are being hit very hard. Events and fundraisers have been canceled and operating revenue has come to almost a complete stop. This is all while our neighbors are most in need of the services provided by these organizations.
Several of our
members
have offered a narrative of their situation with a request for your support. Please help if you can.
Members Helping Members
Many chambers members are offering support during the COVID-19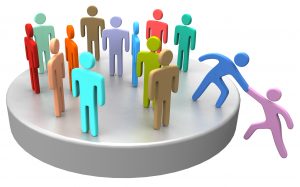 pandemic
in the form of free services and discounts. View the offers .