2020 Power Your Potential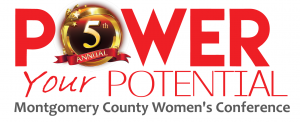 Presenting Sponsor:

Friday, October 30, 2020
8:00 am - 3:00 pm
Normandy Farm Hotel & Conference Center
1401 Morris Road, Blue Bell
Conference Fee:  $125 includes Breakfast, Lunch & Coffee Break
Conference Agenda:
8:00am - Registration & Breakfast
8:30am - Welcome & Keynote Presentation
10:00am - Power Session 1
11:00am - Coffee & Break
11:30am - Power Session 2
12:45pm - Lunch
1:30pm   - Keynote Presentation/Woman of Excellence Award
3:00pm   - Program concludes/Post Conference Networking
HONORARY CHAIR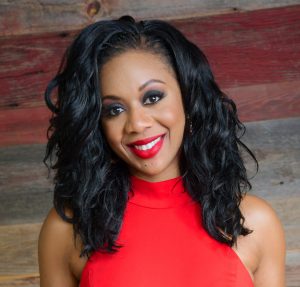 Cherri Gregg, KWY Newsradio
Cherri Gregg is the Community Affairs reporter for KYW Newsradio where reports on a variety of grass roots issues and events and you can hear her on KYW Radio, see her on CBS3-TV and read her work on KYWNewsradio.com.  Cherri is also producer and host of Flashpoint, a public affairs show that airs on KYW 1060AM, as well as four other Entercom Philadelphia stations. She is the creator of KYW Newsradio's annual GameChangers in Black History Month, a 10 day series that highlights individuals who are making a significant, positive impact on communities of color in the region. Cherri also stays active in the community by moderating town halls and by providing coverage of everyday heroes who are changing lives of those in need.  An award winning journalist, Cherri is a graduate of Boston University, Howard University School of Law and Temple University School of Media and Communication.  She is a past president of the Philadelphia Association of Black Journalists.  Follow Cherri on Twitter and Instagram @CherriGregg.
WOMAN OF EXCELLENCE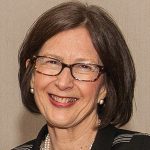 Beth Sturman, Laurel House
Beth Sturman has served as Executive Director at Laurel House since 2005. With more than 30 years of professional experience in the human services field, Beth has propelled the organization exponentially.  She is a fierce advocate for the individuals and families that Laurel House serves and has led the way to expand their services from two locations to five. She is currently working to locate and develop a new and improved shelter and community counseling center.
KEYNOTE SPEAKERS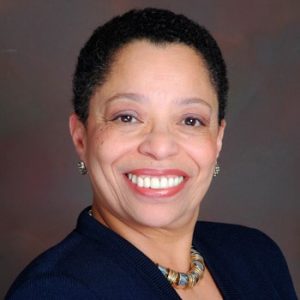 Sharmain Matlock-Turner, President & CEO, Urban Affairs Coalition
Sharmain Matlock-Turneris the President and CEO of the Urban Affairs Coalition. She began her tenure in March of 1999, with the special distinction of being the first woman to lead the Coalition.  Ms. Matlock-Turner and her team of managers and more than 450 employees create partnerships and build consensus to help families reduce poverty and reach the middle class. Ms. Matlock-Turner has received numerous awards including the Philadelphia Inquirer's Diversity and Inclusion Award and the Philadelphia Business Journal's Most Admired CEO Award.
Ms. Matlock-Turner holds a BS degree in Education from Temple University. In 2005, she was one of three Philadelphia nonprofit leaders selected to receive a scholarship to the Harvard Business School's Strategic Perspectives in Nonprofit Management. In 2014 she received an Honorary Doctor of Humane Letters from Peirce College. She is a Senior Fellow at the University of Pennsylvania.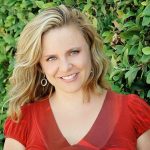 Helene Angley & Tracey Locke, Productivity Funny
Co-CEO's of Productively Funny, Tracy Locke and Helene Angley extensive backgrounds in both corporate and comedy worlds, lead them to their mission…..To create custom, interactive Improv based training sessions that gets employees, interested, engaged and out of their seats.
Through the use of critical thinking, active listening and other communication tools, Productively Funny helps build on employees strengths and empower them in the global market
POWER SESSIONS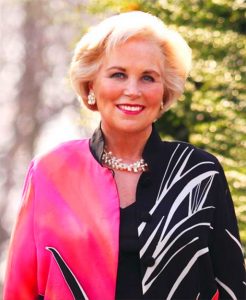 Downsize Your Life, Upgrade Your Lifestyle: Secrets to More Time, Money and Freedom
Rita Wilkins, The Downsizing Designer
So many of us are drowning in our "stuff"...and it's not bringing us the joy and happiness we think it should. But, it's not just the physical clutter that weighs us down...it's also the mental clutter that holds us back from the life we really want. Do you want a simpler, less cluttered life, one filled with less "stuff" and full of more meaning?
Rita Wilkins, "The Downsizing Designer," a nationally recognized interior design and lifestyle design expert will inspire and empower you to think differently and see your life through a whole new lens so you can begin living the life you love...by design!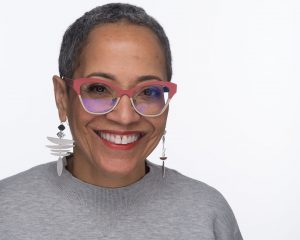 Lemons into Lemonade: Achieving Success through Failure
Eloise N. Young, Senior Vice President of Strategic Planning and Information Services Philadelphia Gas Works
Is fear of failure holding you back? Failure is something that we all experience, yet everyone defines it differently. In this session we'll share powerful life lessons that will inspire you to use failure as a tool to unleash your personal best – whoever you are and however you define it.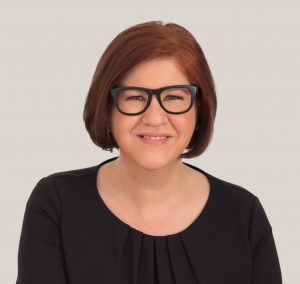 Using LinkedIn to take your Business to the Next Level
Brynne Tillman, CEO & LinkedIn Whisperer, Social Sales Link
In this 60 minute program we will cover 3 areas:
Innovative ways to improve your profile so that you attract, teach, and engage your targeted audience
Strategies to getting more client referrals and networking introductions into your ideal prospects
How to create and engage on content so you are seen as a thought leader and subject matter expert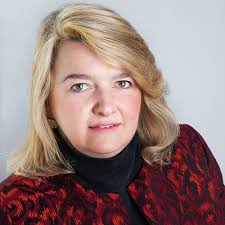 Are You Bobbing Along or Making a Wake:  Job Insurance for the Savvy Professional
Theresa Hummel-Krallinger, High Five Performance
It's predicted that today's youngest workers will hold twelve to fifteen jobs in their lifetime.  With that in mind, you'll need to be on your game, ready to hop into "new opportunity mode" -- within your current organization, or outside the company -- at any time.  Learn the secret to always being ready for that next opportunity.  You'll get a chance to assess your "new opportunity readiness" and discuss ideas for those areas that need some work. Once your career boat is in top shape, you're ready to set sail!  It's like job insurance!
POWER SESSIONS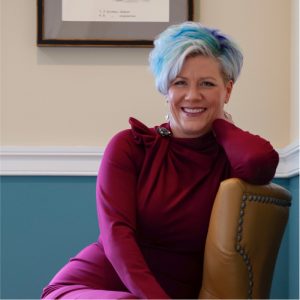 Shock your Potential
Michael Sherlock, Chief Potential Officer, Shock Your Potential
Do you have big goals for yourself? Get that C-Suite position. Start your own business. Sell your idea that will make you famous?
In this interactive session we will show you how to get there. We show you how to implement the SHOCK method to reach your coveted objective. By putting these strategies into practice, you will see your goals realized quickly and effectively.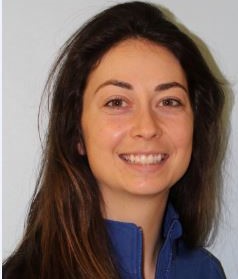 Don't Sweat the Small Stuff, It Could Kill You
Kellye Remshifski, Wellness & Outreach Manager, Doylestown Health
Natural stress is key to being productive during the day. But emotional stress and stress that lingers is detrimental to your entire body, from your mental health to immune system. Come learn the physical components that happen to a woman's body under stress and specifically learn the signs and symptoms for women's heart attacks that you should never to ignore. Leave with practical and interactive de-stressing techniques that you can use at home or the office. Bring your cell phone! There will be an interactive game.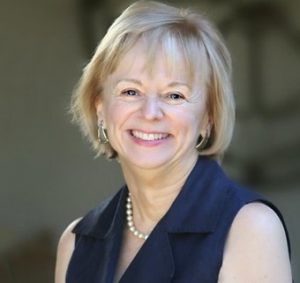 How to Exercise your Financial Muscle
Sonja M. Haggert, Author
Are you getting the best rates from your bank?  Have you ever thought about investing but didn't know where to start?  How will social security fit into your plans for a fun retirement?
These are some of the topics we'll cover, with an emphasis on how they fit into a woman's life.  Why you may need to change banks, why you need to start investing, why you need to start building your financial muscle right now, and why this is a terrific time to start.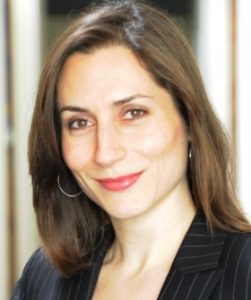 Speaking to Influence: Mastering Your Leadership Voice
Dr. Laura Sicola, Vocal Impact Productions
It's not enough to be the brains behind the operation: you have to be compelling as the face and the voice in front of it if you want to have the influence you need to get the results you want. Join Dr. Laura Sicola to discover pitfalls to avoid and strategies to adopt in order to become a more confident, persuasive speaker and inspiring leader. Master the Three Cs of Vocal Executive Presence: Command the room, Connect with the audience, and Close the deal!
Thank you to our Sponsors: