The Chamber for Greater Montco Hosts Annual Celebrations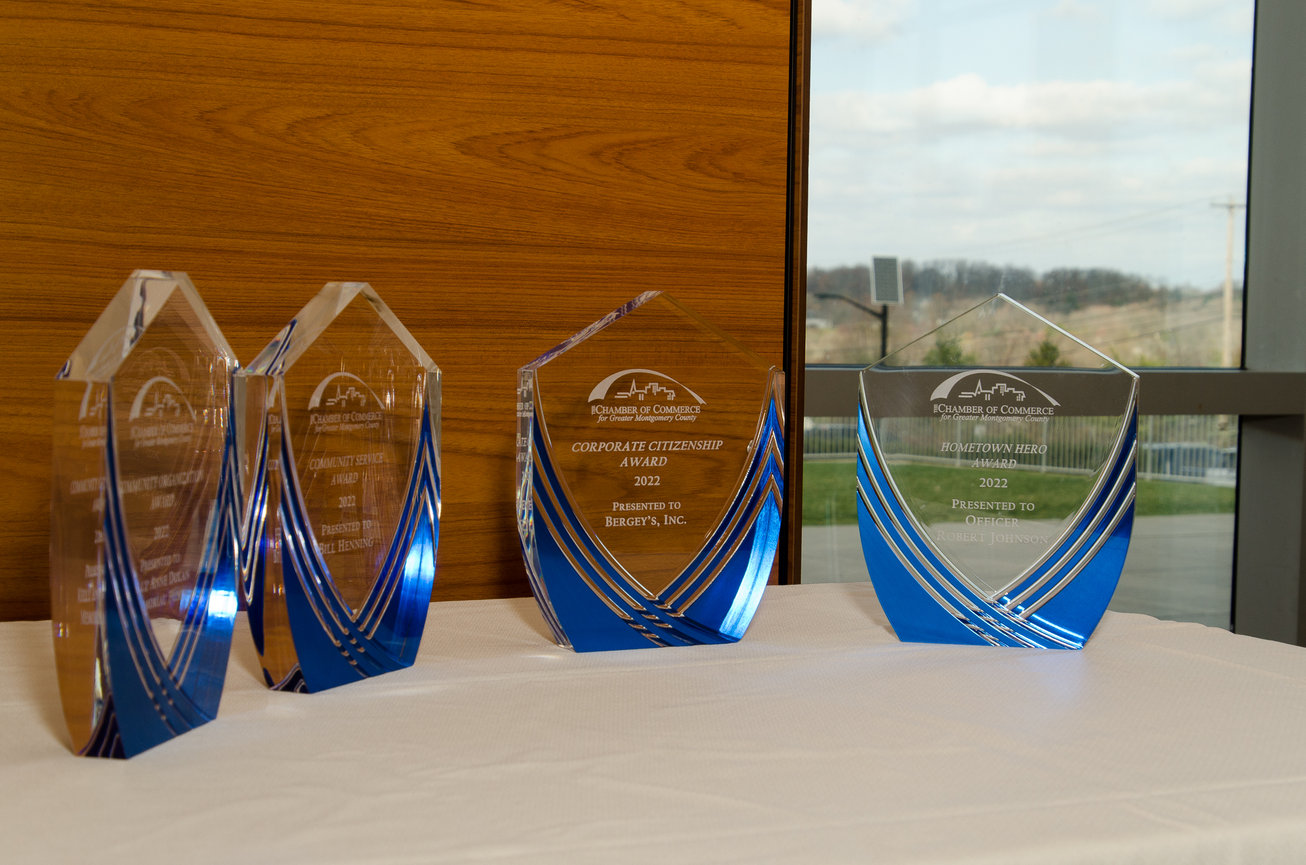 The end of the year brings several celebrations for Montco's nonprofit and business community. Most recently, the Chamber hosted a Celebration of Community on Nov. 17th to award a nonprofit member, individuals and a company that supports them.
Kelly Anne Dolan Memorial Fund, a nonprofit that supports families with children living with illnesses, disabilities and injuries, received the Community Organization Award. Bill Henning, Discover Lansdale, was presented with the Community Service Award for his contributions to the growth and vitalization of the Lansdale borough.
Local Montgomery Township police officer, Robert Johnson, accepted the Hometown Hero Award for his continued dedication to the township. Bergey's, Inc. was awarded the Corporate Citizenship Award in recognition of the tremendous support they have provided to nonprofit organizations in the region.
On Dec. 14th The Annual Awards Celebration will be held at The Manor House at Prophecy Creek, for those who have made outstanding contributions and accomplishments within the community.
The 2022 awardees include Well Crafted Beer Co., Business of the Year, for successfully growing their business with the recent addition of their Ambler location. Jennifer J. Riley, owner and founder of the Law Offices of Jennifer J. Riley, will be awarded for Businessperson of the Year not only for her business achievements, but her philanthropic work as well.
Additional awardees include Nick Lauro, Lauro painting, for his success as a Young Entrepreneur. The Raymond H. Miley Jr. Distinguished Service Award will go to Robert Kreamer, the CEO at North Penn Valley Boys & Girls Club for his ground-breaking contributions to the nonprofit.
Dina Corrado, SERVPRO Team Lutz, Tom McKee, Edward Jones Investments, and Geoff Slick, The Mark McGuire Team – Keller Williams Real Estate, will collectively receive the President's Award. The trio in partnership with the Chamber, created the Local & On Tap series. The monthly event facilitates professional networking at a local chamber member business, while also highlighting and donating to a different nonprofit member each month.
These celebrations are held every year and continuously coincide with the Chamber's mission to build and support a stronger nonprofit and business community.